How to Post Attachment in a Message in the Forum?
Step 1: Post a Message
Post a message as usual, before posting, simply click on Attach a File.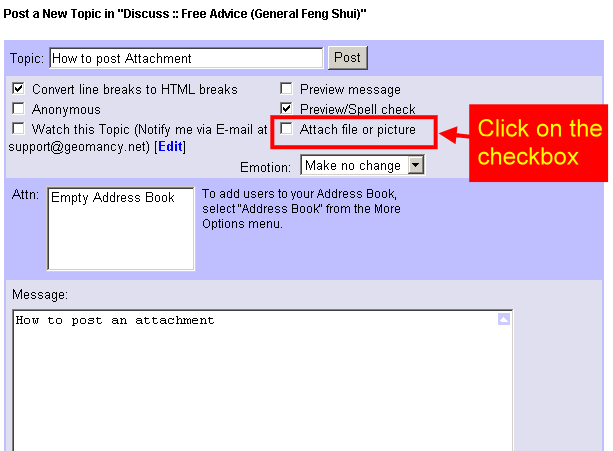 Step 2: Confirm your post
You must first confirm the message you want to post before you will be brought to the attachment screen.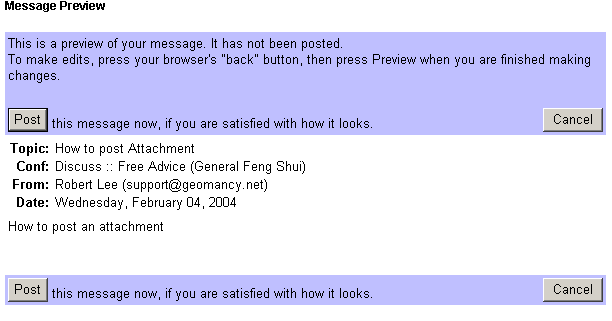 Step 3: Uploading the Attachment
After you posted your message, you will be brought to this uploading page, where you can post 1 or more attachment.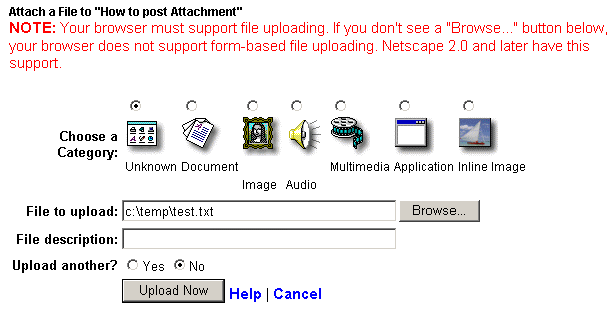 Congratulations: Posting Completed
After completing the posting, you should see your message with the attachments.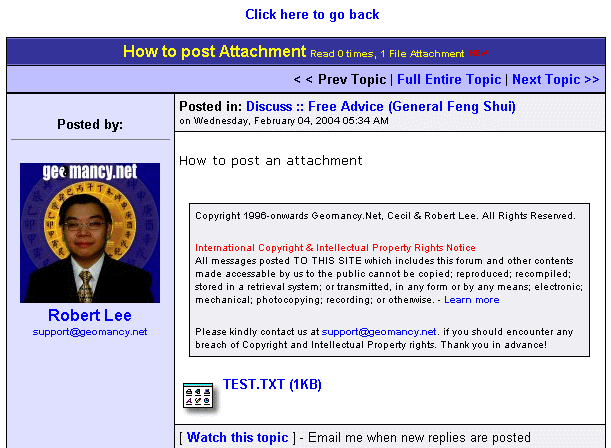 Since the forum is moderated, it will be available to the public once it has been verified. Simply give Cecil sometime to review it and reply your message.
Warmest Regards
Robert Lee
GEOMANCY.NET - Center for Applied Feng Shui Research